How long is the training?
Which Union degree can I take?
The theological training is delivered by Union School of Theology, who have a variety of learning options available depending on your previous theological education. Differences between the academic systems in the US and the UK mean that you will need to be open to discussion about which course meets your needs best.
Graduate Diploma (GDip)
The GDip is best suited for those without a previous theological degree. It's designed to bridge the gap between non-theological undergraduate degrees and the MTh (equivalent to a US ThM), both in subject knowledge and academic rigour. It is delivered in Learning Communities, and requires weekly attendance.
The programme is two years in length and can be used as a gateway to the MTh for further study.
Applications for the GDip need to be submitted by the end of June, with enrolment at the beginning of September.
For more information about the GDip, visit https://www.ust.ac.uk/learning/course/gdip
MTh
For those who have a previous theological undergraduate degree, the MTh programme is an option.
There are two formats:
Campus-based study:
There are three intakes per academic year: August/September, January or March. Applications need to be submitted a minimum of six working weeks before your chosen intake date.
Learning Community-based study (London, Edinburgh or Oxford):
The Learning Community MTh requires weekly attendance. Applications need to be submitted by the end of June, with enrolment at the beginning of September.
For more information about the MTh, visit https://www.ust.ac.uk/learning/course/mth
How much does it cost?
The cost depends the degree course you choose. Course fees can be found on the Union website.
In addition to course fees you'll need to raise enough money to cover your cost-of-living while in the UK. Typically, a single North American Apprentice will need to raise about $40,000 to $45,000 per year. This will cover your visas, flights, course fees and cost of living. This figure could change depending on where you are placed. For example, those who will be placed in more expensive city centres will likely need to raise more, or those who's placement church can provide housing will need to raise less.
Are there scholarships available?
Not yet, but we hope to develop a scholarship programme in the near future.
How will I get paid?
This is a fully self-funded programme. This means you will develop your own network of financial supporters to support you for the 2 years you'll be serving and training in the UK. All funds are raised through one of our partner organizations.
Is there any help in raising my support?
AT3 will train and coach you on support raising but does not have any funds to contribute to your support. All funds will be raised through one of our partner organisations.
Where does it take place?
We have opportunities for church placements across the UK (England, Scotland & Wales), we will work with you to determine the best possible church placement for you. Placements will be based on your gifts, skills, prior training, and long-term ministry goals. Where your theological training happens depends on the degree course you take. Graduate Diplomas will be delivered in regional learning communities across the UK. Master's level training will be delivered at the Union School of Theology campus in South Wales.
Where will I live?
Housing arrangements are to be made in conjunction with your placement church. For some that may mean being given a room in the house of a church member, for others that will mean finding your own apartment or house. We are asking each local church to help US recruits cover the cost of their housing, but there is no guarantee that churches will be able to help.
Will I need a visa?
Yes. We will help you through the entire process. The cost of visas comes out of your fund raised money.
Is the theological training accredited?
All degrees delivered by Union School of Theology are fully accredited.
Will AT3 help me plant a church?
AT3 will not be initiating church plants. Our conviction is that local churches plant churches. Being part of AT3 means you are part of a much larger network of church planting churches and organisations.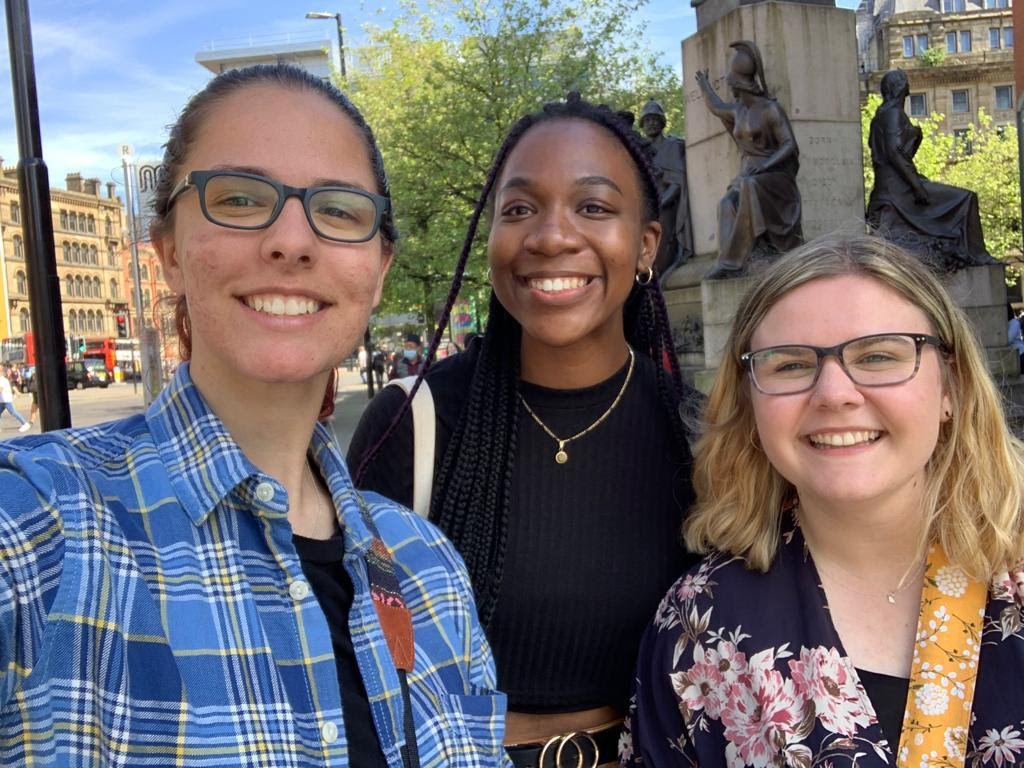 Have more questions?